Wayside School Gets A Little Stranger
Written by Louis Sachar
Reviewed by Citlali A. (age 11)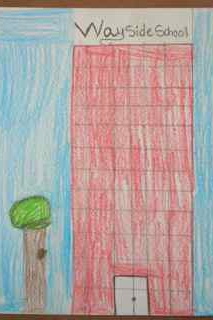 This book is about a funny class with a normal teacher, Ms. Jewels. She teaches on the twentieth floor.
Wayside school gets a little stranger when Ms. Jewels announces that she is going to have a baby, and she leaves and other teachers take over. There is Ms. Drizl, Ms. Zaves, and Mr. Gorf. They're all nice but there are weird things about them. The kids act silly with Ms. Jewels by sometimes not listening.
I love this book because it's very funny and weird. My favorite part is when Jason leaves for a dentist appointment and he finds out something mysterious. I don't want to tell you about it because I want you to read it yourself.
If I related to any character, it would be Kathy because sometimes I act like her. She is funny and crazy. I would not change anything in this book. I recommend it to young kids because it's a great book and very funny too.