Diary of a Wimpy Kid: Rodrick Rules
Written by Jeff Kinney
Reviewed by Tucker M. (age 11)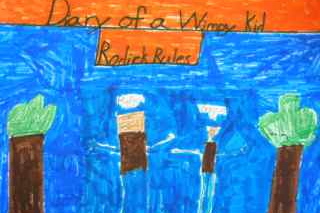 Diary of a Wimpy Kid: Roderick Rules is mainly about a kid's childhood. His little brother and his older brother are pushing him around and giving him a hard time. His big brother is making fun of him, and Greg is just trying to fit in.
When I read the book I felt like I was being pulled into it. The main character, Greg, reminds me of a friend of mine. He is an indoor person and talks a lot. Some experiences remind me of my life. I like to play games with my friends like they do in the book.
This is the funniest book I have ever read. It's a good book because it really describes the characters personality, and it talks about childhood.
I would recommend this book to people who just want to have a laugh. This book is for all ages.