Wayside School is Falling Down
Written by Louis Sachar
Reviewed by Lupita A. (age 10)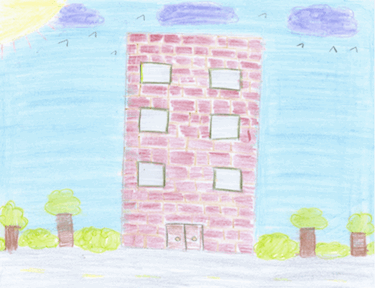 This book is about Ms. Jewels teaching on the 20th floor of a school building. The main characters are Ms. Jewels and the students. Some children are mean. Others are nice or clever. Most of them have some problems. I thought it was a good book because it was funny, exciting, and interesting.
One of my favorite characters is Bebe. Once when Ms. Jewels was collecting homework, Bebe made up a little brother named Roy, and told her teacher that Roy had made fun of Ms. Jewels. Bebe got a Tootsie Roll Pop because she blamed Roy for making fun of Ms. Jewels. Bebe is fun, and smart, just like me.
I also like Sharie. When Sharie was outside in the rain she met a hobo named Bob. She brought him to her school for a presentation. I like her because she was different in the story.
Wayside School Gets A Little Stranger is mostly the same book, but the characters act different. For example Ms. Jewels gives a speech to the children telling them she won't teach anymore. Both books are funny and interesting. Ms. Jewels is the same character in each book. She's polite and kind to the students but has difficulty with the children.
The illustrations are good for the book. One shows a part in the story that I like. It shows the characters and uses red, brown, green, black and more colors.
There more books by Louis Sachar called Wayside School Gets A Little Stranger.
I would recommend this book to another person who likes funny books and for teachers who have students who won't listen.