You're in Big Trouble, Brad!
Written by Lisa Papademetriou
Reviewed by Tiffany H. (age 8)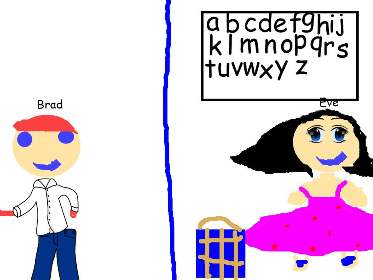 The story takes place at the school. Brad is a character in the story who was pranking the teacher. So Brad had to go to the principal's office. A problem occurs when Brad was looking at Ms. Carter, his teacher. She told Brad to go to the principal's office. Brad was feeding a fish. Read this book to see who else Brad pranks.
I like this book because it was funny. It was funny because Eve kept her lunch box next to her desk and Brad put a snake in Eve's lunchbox. Eve opens her lunchbox and she saw a snake. She was screaming so loud. I liked that the pictures were real photos. My favorite part was when Brad made Matt copy everything that he did. I liked that because it was so weird that Brad wanted him to copy everything he was doing.
I think 3rd graders and 2nd graders should read this book because the book was so funny.