Wayside School is Falling Down
Written by Louis Sachar
Reviewed by Daisy L. (age 10)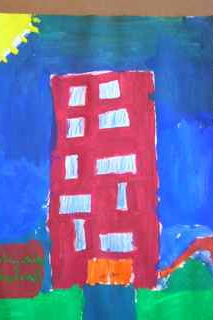 Way Side School is a great book. It is about a crazy, bad, funny class with a normal teacher. Things that happen in that class are not normal. The theme is dealing with a bad class.
I think it is a great book. As I read the book I felt happiness and laughter. This book has something special. When you read the book you want to finish it to find out what happens next because the characters are interesting and funny. My favorite part is when you find out that a student is in love with the teacher. He puts a dead rat in her desk to try to prove that he is not in love with her.
I can relate to a girl in the book named Kathy. She has a good sense of humor. She always sings funny songs like, "Way Side school is falling down.''
I would recommend this book to five to eleven year olds, especially those who love having a good laugh.