Diary of a Wimpy Kid: Cabin Fever
Written by Jeff Kinney
Illustrated by Jeff Kinney
Reviewed by Mythri M. (age 9)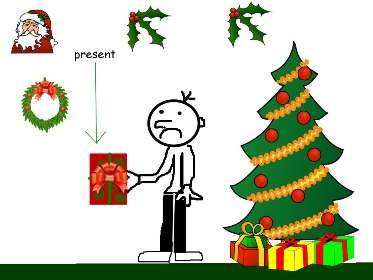 In Cabin Fever, Greg Heffley has a hard time during the winter season. A flooded basement and he paints on the school. Now he thinks the police on the case! Greg has a lot of things to worry about and Greg's dad can't get home with all the snow. Greg is starving with nothing to eat because there is no food in the pantry. Next, no electricity! No heater running! Will this holiday season get any worse?
My favorite part in the book is when Greg's dad had to stay in a hotel. I liked it because Greg's dad looked like he was having fun. The illustrations are very funny and I like them because they are cartoons. They also have diologue in them. The book is written like a real diary. The pictures look like a kid drew them like a cartoon in stick figures. They have a lot of details. Greg can be funny or sometimes bad, but he is my favorite character.
This is a good book for anyone who likes the Diary Of A Wimpy Kid series. I would recomend this book to people who like funny and humorous books. Students in third grade would really like this book.