The Puzzle Of The Paper Daughter
Written by Kathryn Reiss
Illustrated by Kathryn Reiss
Reviewed by Mythri M. (age 9)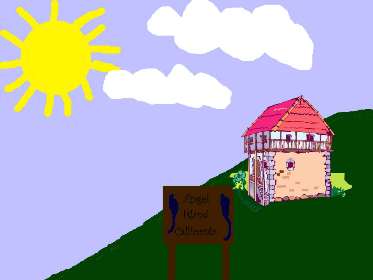 In this story, Julie finds a mysterious note. Her best friend's grandmother translates the note and Julie believes that it is very special. It might be about a long lost treasure and maybe a long lost friendship? On the same day they find the note they're precious dolls get stolen. She finds some clues to try and solve the mysteries of the letter and the missing dolls. Read to see how Julie solves the mysteries.
I like this book because it is long. It is a mystery and I like mysteries. My favorite part is when Julie solves the mystery. When she solves the mystery it is a surprising ending. I don't want to give it away! If you like mysteries and the Julie series you should buy this book. There are a few illustrations and I like all of them. The author always shows what she is talking about with a picture. This makes it easier to understand the book.
I would surely recommend this book to anyone who likes mysteries. The story is very interesting and will keep you in suspence. I think second and third graders would like this book.