The 39 Clues The Maze of Bones
Written by Rick Riordan
Reviewed by John P. (age 9)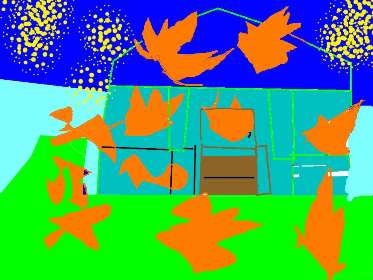 The book is about two kids named Amy and Dan. They get picked to sovle the mystery of the 39 clues. The first thing they have to do is find out who is Robert S. They have to find a book to help them solve the mystery and find the 39 clues. They look for it in a house library. When they are in the library a magic door closes on them. Dan tries to find a lever to open the door, but the house explodes in a FIRE! They fell from the house and landed near a lake. Dan suddenly saw a man in black. The man in black tried to kill them. The cops were there because of the explosion and a cop gave them a ride home. Their cousin got the mail. Amy and Dan got a package from a guy named Mr. Mycalister. Amy opened it a little bit because she was scared that it might blow up! In the package was a lantern that could read invisible ink and a note saying," Get the information" They went to the Benjamin Franklin Muesuem to look for clues. Read this book to find out who the man in black is and to discover the first of the 39 clues.
I think this book is awesome it because is has lots of explosions and action. It also has adventures. This book comes with cards that you can use on the cumputer to find the 39 clues. I felt excited about might happen next. This book is in a series and they all help you find the 39 clues. My favorite part of the book was when the museum explodes because I like explosions.
I would recommend this book to 3rd graders and up who like explosions and action . This book has some hard vocabulary words and some some rich words. This will help students with spelling. They will also learn some history about Benjamin Franklin.