Katie Kazoo, Switcheroo---Who's Afraid of Fourth Grade?
Written by Nancy Krulik
Illustrated by John & Wendy
Reviewed by Andrea P. (age 8)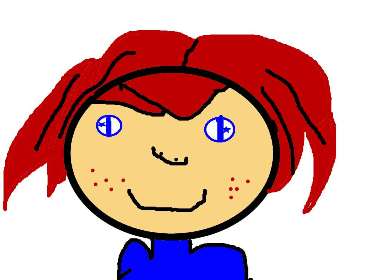 The book is about Katie and her new teacher for fourth grade. She got a different teacher than her friends. Katie was sad. When Katie got to school she did not see desks, instead she saw beanbags. When Katie saw her teacher he had long hair so he put in a ponytail. It was a he too! When it was snack time the teacher gave the class chocolate pudding with gummy worms in it. Read more to see what happens to the class pet.
I like this book because it has a lot of excitement. Katie also turns into the band teacher. I like the part when Katie and Suzane get in a fight because there is a lot of yelling. I like the characters because they have cute eyes and big heads.
I say that girls should read this book if they are in 3rd grade because it is about a girl that is going into 4th grade. Third graders could learn how Katie went to 4th grade and when it happens to them they will be prepared.