Spy Cat
Written by Peg Kehret
Reviewed by Aidan M. (age 9)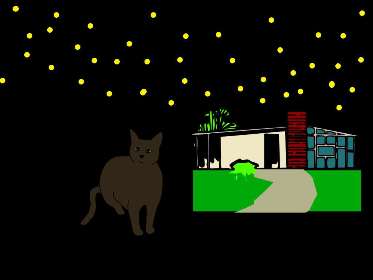 This mystery, of who stole who, was just solved by your man, er, cat. Pete is a cat. And not just some ordinary cat either. Pete understands the language of humans and when they are in trouble. But can Pete help Alex, Pete's owner, solve the mystery of who stole his younger brother, Benjie? You should find out by reading this book. You can find this book in your local library.
I loved this book because every chapter is more thrilling than the next. My favorite part is when Pete attacked the robbers that were in the van because Benjie actually kicked the robber and made him sing on cloud nine. I HATED the robbers because they kicked Pete. It is unlike any other book I've read because the vocabulary is rich and the mysteries are thrilling. This book has a series that follows in the same line of events: Peace, danger, and still no happy ending until the end. I felt more excited word by word.
I would really recommend this amazing novel to you 4th grade readers out there. Any mystery reader would love this book, too.