Attack of the Mutant
Written by R. L. Stine
Illustrated by Tim Jacobus
Reviewed by Daniel R (age 9)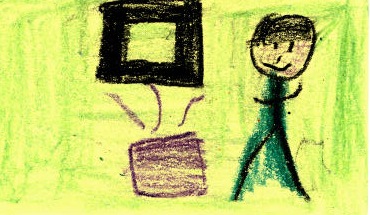 In the first chapter, the kid bought the comic book so he could read it. And he was recognizing the super villain from the TV show that he watched.
This book is about a kid telling his friends about his favorite super villain mutant. And the kid said "he's the most dangerous, evil, super villain ever." And the kid was showing everybody the comic book and everybody said, wow, this is so cool! And he came out of the comic book.
I think it was extraordinary and awesome because the super villain was the coolest, bravest, and meanest villain ever. He was bad because he wanted to destroy the world so he could keep it by himself. He's cool because he is so shiny and brave. He was brave because first he wasn't brave and now he tried and he did it and now…he is so so brave.
I would recommend this book to Jesus and everybody. I would recommend this book because it is the coolest Goosebumps and super bad villain ever and you will be really happy to see this book because it is spectacular.