Thorn Ogres of Hagwood
Written by Robin Jarvis
Reviewed by Rikki W. (age 14)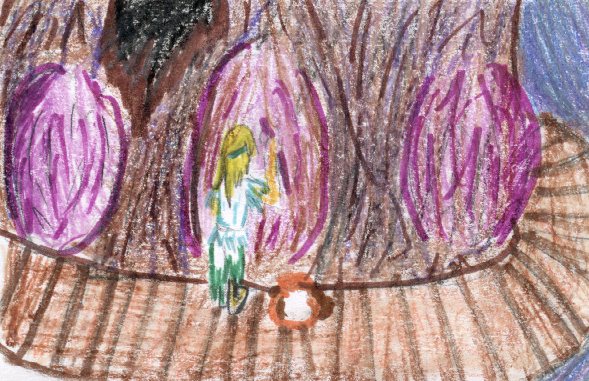 Imagine yourself trapped beneath an abomination of half spider and half wasp, clinging onto a web of thin thread, and fighting until your last breath. Creatures, known as werlings, lived that experience in Thorn Ogres of Hagwood. They kept a peaceful existence by transforming themselves into mammals known to them until that all changes. The wandering smith returns to Hagwood to take care of something he should have a long time ago. During his mission, he found a group of werlings in need of help. He aided the poor creatures and gave them both his hospitality and a responsibility. The responsibility gave them power of the lives of their friends and family, perhaps even all of Hagwood.
My personal opinion of the book is it was a great beginning to a trilogy and an entertaining book to read. I enjoyed it because of its fantasy world and its detailed surroundings. My favorite part was when they told the tale of Frighty Aggie because I like urban myths and storytelling. My favorite character was Finnen, a greatly praised werling, with a secret weighing heavy on his heart. I liked him because I understood how he felt and the weight of others opinions pressing on you. There were illustrations that foreshadow events in the chapters and I enjoyed them since I love to draw. This first book left me thirsting for the next book.
I would recommend this book to anyone who enjoys fantasy. Middle school students could definitely tackle the vocabulary and understand the tale woven through Thorn Ogres of Hagwood.