Happy Birthday, Ronald Morgan!
Written by Patricia Reilly Giff
Illustrated by Susanna Natti
Reviewed by Annmarie B. (age 8)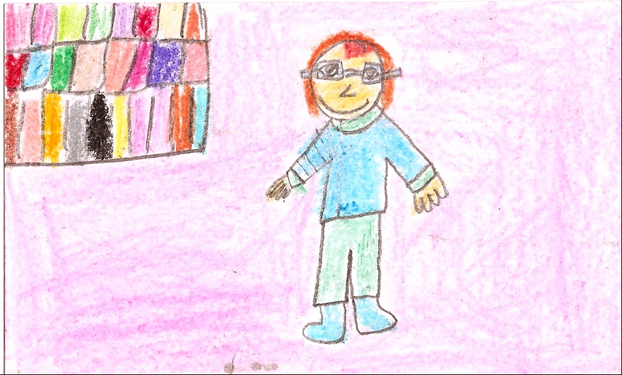 This book is about friendship. Michael and Ronald are best friend. Ronald have a birthday on Friday. Ronald felt sad that there no school on his birthday. He want a birthday party on Friday at school. Ronald was sad that Michael is not his friend anymore because Ronald didn't know what song he is playing. Would Ronald be happy at the end read it to find out.
My favorite part was when Ronald told a story about wishes because it was a nice and friendly story, and then Michael started to be friends again. I didn't like when Michael got mad at Ronald because it was mean and made me feel sad. I think people will like this book because it's special.
I think my friends will like this book because they will like the part when Ronald read his story because it talks about friendship.