Curious George Plays Baseball
Written by H. A. Rey
Illustrated by H.A. Rey
Reviewed by Shahed C. (age 8)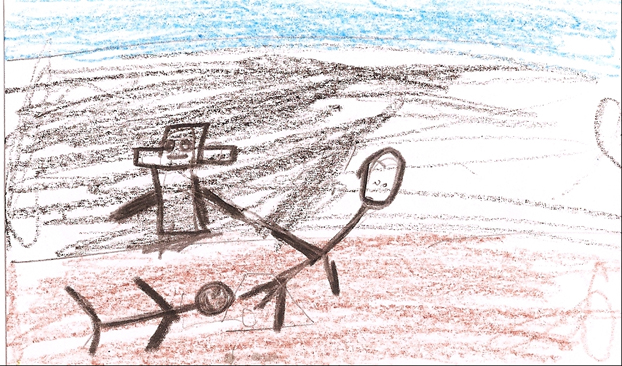 When George was going to the baseball game he was very happy. Then the man with the yellow hat introduced his friend – the coach! George was so happy he wanted to sit with the players and so he did. When they made a homerun, George cheered for the Miners! When they got out, George groaned. Then George noticed that the Coach made funny faces with his hands, so George started doing funny faces with his hands. When he started doing it, one of the players got distracted and was out! Will George do something good at the end? Read and find out.
I like this book because it's funny and it has really good parts. George did funny things like copy what the coach was doing. My favorite part was the end of the book because George saved someone's life. I think George was brave at the end.
I think my brother Sajjad will like this book because he will learn things not to do.