The Witches
Written by Roald Dahl
Illustrated by Quentin Blake
Reviewed by Dayanna (age 10)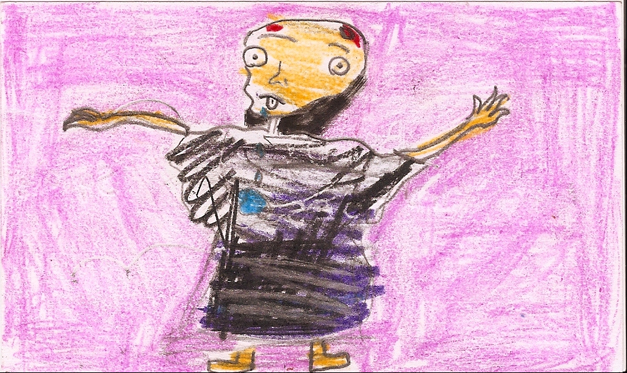 Do you believe in witches? If not, well you should read this book. In The Witches a little boy and his grandmamma saw real witches. But these witches have a lot of weird things about them. They wear wigs because they're bald, the have to wear high heels because their feet are square. Another weird thing is that they spit blue ink! The last thing is if you look deeply into their eyes you'll see one eye has fire and the other eye has ice.
The witches make a potion called "formula 86 delayed action mouse maker" that makes kids turn into mice. The main character watches the witches put the formula 86 delayed action mouse maker into a nice bar of chocolate. They want all the kids to become mice by eating the chocolate. If you want to know more about the kids, read The Witches.
What I like about the book is when the grand high witch puts the potion into the chocolate bar and Bruno eats it. I like that part because it shows that Bruno is gullible in the book.
I thought the book was funny and a bit scary like when Bruno ate the chocolate bar that has the formula 86 delayed action mouse maker in it. This was both funny and scary because he turns into a mouse. It is also scary when the grand high witch burns one of the witches to ashes.
I recommend this book to everyone who likes comedy and witches.