The Witches
Written by Roald Dahl
Illustrated by Quentin Blake
Reviewed by Calvin T. (age 11)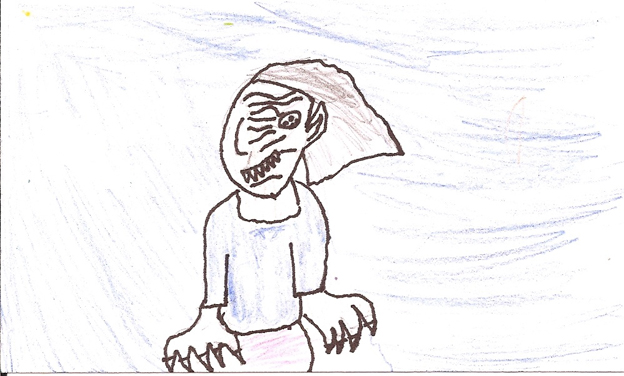 Have you ever seen a witch? No, because they are not real. But in The Witches they are real. The Witches is about a boy's grandma who tells the boy that witches are real. The boy soon discovers that everything that his grandma told him is true when he spies on the witches at a secret meeting. He is soon turned into a mouse by the witches as he desperately tries to escape. If you want to know if the boy escapes the witches you will have to read it yourself.
I thought the book was very nice. I like it. I liked it because it was full of action. My favorite part was when the boy/mouse was swinging from shelf to shelf in the kitchen. It reminded me of Spiderman. I didn't like the witches because they were determined to get rid of every child on earth. The Witches reminded me of The Loud Boy series. Like the witches in The Witches, the villains in The Loud Boy series were determined to get rid of kids too.
I think other people should read it because it is a very good book. It is terrific. I think it was the best Roald Dahl book. The other books I have read that have been by Roald Dahl have been James and the Giant Peach and Charlie and the Chocolate Factory. Those two are nice books, but they don't have enough action. I would recommend this to people who love Roald Dahl. I would also recommend this book to people who love action because the book is full of it.