Cuckoo Feathers
Written by Phyllis Reynolds Naylor
Illustrated by Marcy Ramsey
Reviewed by Aviad (age 8)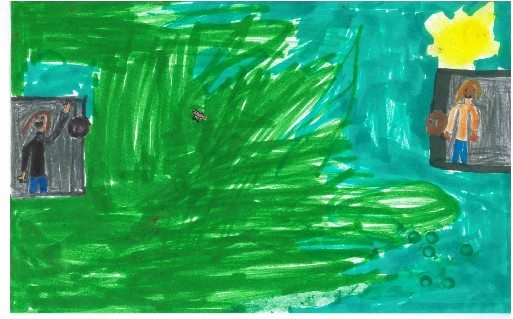 Cuckoo Feathers is a realistic fiction book written by Phyllis Naylor. Cuckoo Feathers is about a girl named Sarah who wants to pigeons for her pets. She describes them to her classments as her pets. During the book, the pigeons leave their perch outside her window and go to a neighbor's window. She tries to lure the pigeons back to her window. If you want to see if she gets them back, read the book.
I thought it was a good book because it has a happy ending. Everything that has a happy ending to me is a good story. My favorite part was when Sarah got the pigeons that pushed the eggs out of the nest. The characters were interesting too. In the story, the main character learns to be patient which is a good lesson to learn. The book Cuckoo Feathers is part of the "Simply Sarah" series of books. If you like this one, you will probably like the rest.
I recommend the book. It teaches a lesson. It is also funny and something that kids can relate to. I think this would be a good book for kids in 2nd to 4th grade.