Purplicious
Written by Victoria and Elizabeth Kann
Illustrated by Victoria
Reviewed by Alyssa V. (age 8)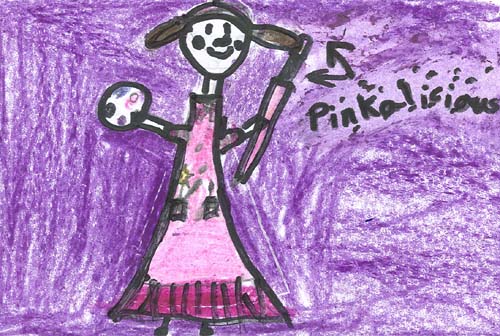 The main character is a girl named Pinkalicious. She loves the color pink but everyone at school likes the color black. Pinkalicious was going on the bus but no one would sit with her. When she got home she counted all of her pink things and she had a hundred things in her room. Then she writes in her diary and you have to read the book to find out what she writes.
Purplicious is an amazing book! It has lessons to learn. One lesson is you shouldn't make fun of people and people can like other colors. It also has very colorful pictures which makes it fun to read.
I recommend this book to anyone that likes funny stories. You can also learn a lot from this book.