The Dressing Up Box
Written by Mairi Mckinnon
Reviewed by Annemarie K.M. (age 6)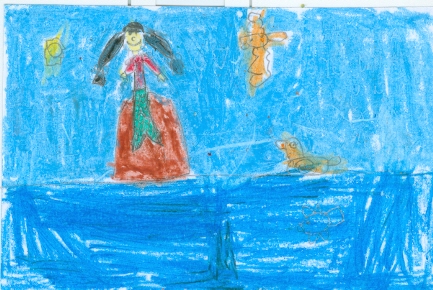 It's about a girl who loves dressing up. She dresses up in many different costumes with her friends. She pretends to be different characters.
My favourite part of the story is when she dresses up as a sleeping princess and takes a nap. My favourite costume is when she dresses up as a circus acrobat because she has pretty hair. I like the pictures in this book because they are cute and colourful.
I think boys and girls who like dressing up would enjoy this book because it's fun.