Island of the Blue Dolphins
Written by Scott O'Dell
Reviewed by Cristian M. (age 8)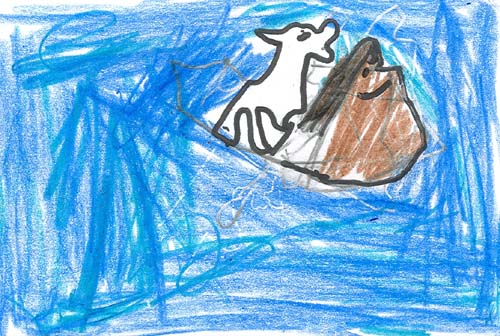 Read a book that will make you think it's a survival guide. In Island of the Blue Dolphins a girl runs away from home after a war. When she gets to this island she meets a dog and names it Rontu. With his help she might survive. The genre is nonfiction.
I loved this because it was touching when Karana made friends with an enemy. My favorite character is Rontu because he's a dog of many talents. I can relate to this because once I was at the mall and I couldn't find my mom. I knew I had to find her by myself. Karana had to survive too. I also liked the fancy words it was nice to learn new words.
I would recommend this book to fifth graders and up because it could be a little tricky for people under fifth grade. This book would interest a reader because it is fascinating.