My Side of the Mountain
Written by Jean Craighead George
Illustrated by Jean Craighead George
Reviewed by Spenser L. (age 12)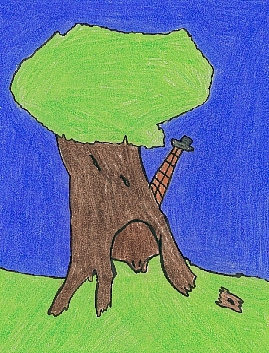 This book is a kind of adventure book. It is about a boy who thinks he can survive in the wilderness. The boy's name is Sam Gribley. He manages for a long time in the forest even through the winter. He makes a cozy little house in a hollowed out tree. It has a fire place and a home made cot. You can find out how he makes these things so I suggest you read this book.
This book was very enjoyable and I can almost guarantee that this book will pull you right in. What I enjoyed most about this book is the illustrations because they tell you how to make things. At one point Sam is battling for his life at the edge of a cliff. The sequel to this book is Far Side of the Mountain. Far Side of the Mountain is not like My Side of the Mountain and I don't think you would enjoy it.
I would recommend this book if you enjoy survival books or adventure books. Like me, I would usually play outside rather than read a book but this book changed my mind. It might change your mind, too.