Goony Bird and the Room Mother
Written by Lois Lowry
Illustrated by Middy Thomas
Reviewed by Isabella V. (age 9)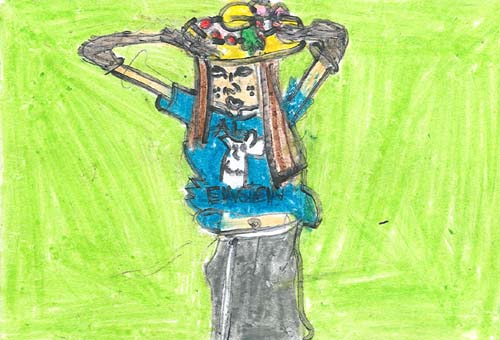 Do you like silly things like non-matching socks or a pink shirt, red socks, yellow paints, one side of her hair up and the other side braded and blue flip flops? If you do, read Goony Bird and the Room Mother it is just for you. You will laugh page after page!
I liked this book because of the way the characters acted. They made me laugh out loud! This story reminded me of my neighbors and my family because the day before Halloween we dressed up in my mom's old Halloween costumes she made. I found Goony Bird interesting because she always wants to be smack in the middle of everyone wearing weird clothes. She is funny.
I would recommend this book to kids who can read and kids that like silly things. The reader might be interested in the very funny pictures. This book is good for kids in grades 1-4. This book has 76 pages.