Diary of a Wimpy Kid: The Ugly Truth
Written by jeff kenny
Reviewed by Chris C. (age 8)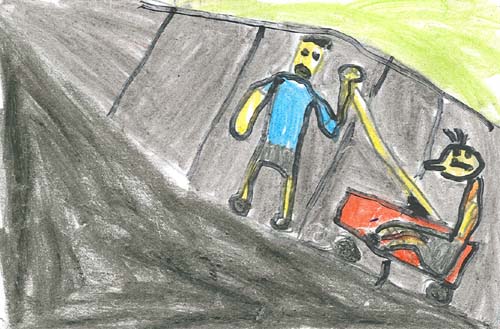 This is a crazy book about Greg. Greg is a boy that likes people who are cool. Greg and Rowley's friendship is ruined. Greg learns not to break a friendship. This is a genre that can happen to friends so it is a realistic fiction.
I like this book because of the cool dialogue. I think that Greg tries to act cool and nice. It is interesting how Jeff tries to talk to us in the book and how Jeff adds creative things in the book. My favorite part is when Greg pretended to shower so he can trick his teacher Mrs. McElroy. I thought that was funny. It made me laugh out loud!!
I would recommend this this book to 3th-6th graders who want to get a little more challenged by reading a 217 page book. This book reminded me of when I wanted to post my pictures online. Greg wanted to post pictures on line. This book hilariously funny!!! This 217 page book has really fabulous pictures.