Hocus Pocus
Written by Kiev Paul
Illustrated by Peter Bailey
Reviewed by Luis M . (age 11)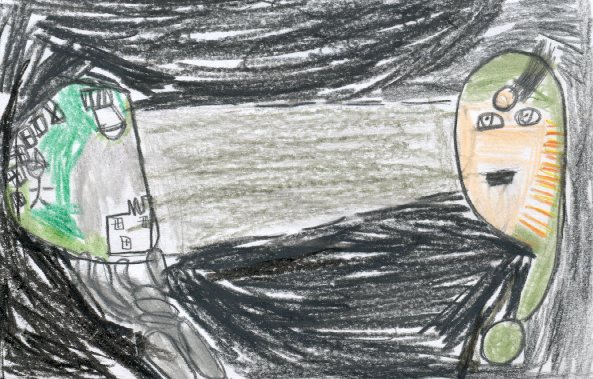 This story, Hocus Pocus, is about a boy who likes magic,but doesn't know how to do magic. One cold day in London, he is watching a movie about Alexander, the greatest magician ever. When he got home he was alone in his apartment talking to his friend, and he was hearing weird and strange voices. Then "BOOM," a big explosion of smoke came out of his picture of Alexander.
David Devant came out of the book. The two guys argued for a very short time until Alexander said he would show the boy how to be a magician. The room turned into a stage and was filled with smoke. Two show girls came out and introduced Mr. Alexander.
They went to meet Houdini, the greatest man alive! The boy had wanted to meet him. When the got to his house, Houdini showed the boy a few tricks and how to get out of handcuffs. The boy had learned how to do magic!
I would not change anything in this story. My favorite part of the story was when Alexander showed the boy how to do magic becuase I thought the magic was super awesome. My favorite character is Alexander because he is the greatest magician of all time. My least favorite character is David Devant because he is not very good.
I think this story relates to my life becuase of the adventure the boy went through. I would love that kind of adventure. I think others should read this story if they like magic and want to learn all about it.