Sign of the Beaver
Written by Elizabeth Speare
Illustrated by Elizabeth Speare
Reviewed by Nick E. (age 11)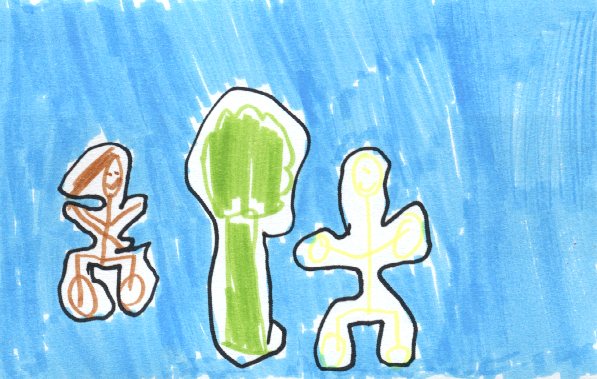 Matt and his dad built their new house in Maine. After they built it, Matt's dad went toget the rest of the family. Before he left, he gave Matt his rifle and his watch. .
After his dad left to go back for the rest of the family, a couple of nights later, a man named Ben came to the cabin and stayed overnight. When Matt woke up Ben was gone and he had taken Matt's rifle. Matt chased after Ben, but couldn't find him. One day, bee's attacked Matt and he fell in a river. An indian man named Saknis saved him and then Matt met his grandson Attean. Matt taught Attean to read and Attean taught Matt how to hunt.
One day Matt and Attean went to the forest and they saw a bear and Attean killed it. That night Matt went to Attean's village for dinner and it was intresting to him. Then Saknis told Matt the tribe was moving south since it gets very cold in Maine. He invited Matt to come with them, but Matt declined the offer. After the Indians left, Matt heard something outside. When he went out there his family was there and then they lived happily ever after.
I would not have changed anything in this story because I liked it just the way it is. My favorite part was when the boys ran into the bear because I liked how Matt got scared but Attean stayed calm. My favorite character is Matt because I am more like him because I am not the best hunter either. My least favorite character is Attean's grandmother because she does not like Matt.
This story does not relate to my life because the lifestyle is totally different than mine. I think others should read this story becuase it is very interesting and tells you how people lived in the past.