The Haunting of Hillside School
Written by Kristiana Gregory
Reviewed by Christie M. (age 9)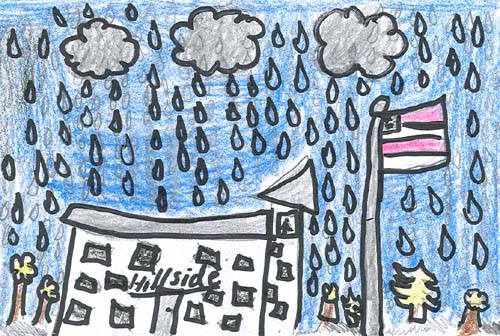 The Haunting of Hillside School is about a school that might be haunted. People think it is haunted because there was a rumor that a girl got murdered at Hillside School. A girl named Claire Posey saw another girl out the window and when Claire blinked nothing was there. You have to read the book to find out if it is haunted or not.
When I started this book I could not put it down, it was so good. I liked this book because it was scary like the part when they crawled into the attic and Claire fell through a hole. I was so into the story, it was like a movie in my head. My favorite part was when they found the broken piano and it began to mysteriously play on its own. This book reminded me of the time I slept in my new room and the lights flickered by themselves. It was spooky just like the book.
I recommend this book to any third graders, fourth graders or higher that like mysteries.