The Mystery of the Missing Tiger
Written by Laura E. Williams
Illustrated by Laura Maestro
Reviewed by Catie K. (age 8)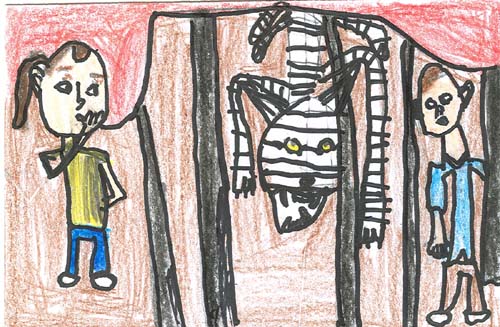 This book is about a pair of twins named Jen and Zeke. They are trying to solve the mystery of the missing tiger. Most of this story takes place in the circus. The circus gets a tiger ready to perform. The next afternoon the tiger is gone. Jen and Zeke dive into the mystery. Will Jen and Zeke find the missing tiger? You will have to read the book to find out.
I liked this book because I thought it was very exciting and interesting. There are many surprises such as the clown footprint and an out of control ride at the amusement park. My favorite part was when Jen and Zeke find the tiger. This book reminded me of the zoo because of the tiger.
I would recommend this book to 3rd and 4th graders who like to solve mysteries and enjoy reading Mystic Lighthouse Series.