Nancy Drew and The Clue Crew: The Zoo Crew
Written by Carolyn Keene
Illustrated by Macky Pamintuan
Reviewed by Nick D. (age 8)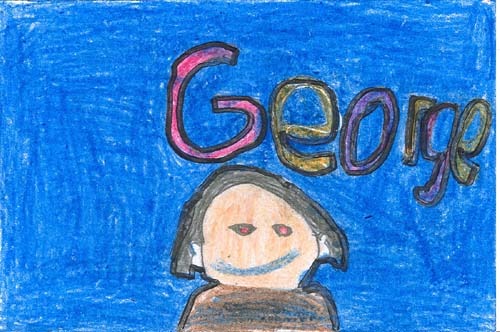 Do you like mysteries? This story is about enrichment toys that got stolen. The detectives are Nancy, Bess, and George. The suspects are Abby, Ethan, Vinny and Antonio. There are three teams. The teams are Team Panda, Team Rhino and Team Weasel. There are monkeys too! If you want to find out more read this book!
I liked this book because it was funny and it takes place at a zoo. I like when the monkeys act like humans. My favorite part is when George slipped on a banana and fell. It was funny! This story reminds me about when I went to UMAC, a Tae Kwon Do class. We make teams like Water Team, Earth Team, Sun Team and Fire Team just like in the book when they made teams for the different jobs to do in the zoo.
I recommend this book to third and fourth graders who like to laugh. You might want to read it with your parents because it was a little hard for me.