Cam Jansen and the Mystery of the Stolen Diamonds
Written by David A. Adler
Illustrated by Susana Natti
Reviewed by Joshua A. (age 8)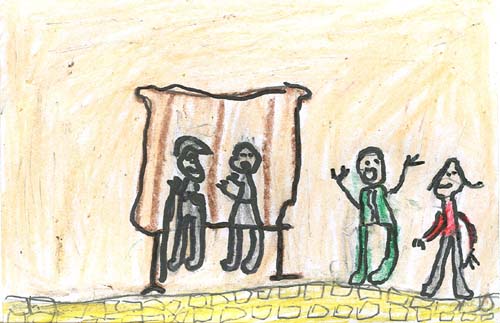 This book is about someone who stole diamonds. Cam and Eric thought a mustached man stole the diamonds. Cam and Eric follow the man to solve the mystery. The man did not like this. You will have to read the book to see who the thief is.
I liked this story because Cam and Eric use clues to help solve the case and Cam uses her photographic memory to remember everything. My favorite part was when the man ran out of the store bumping people out of his way. He scared many people in the mall; that was funny. This book reminded me of the time when one of my video controllers went missing. I searched everwhere and tried to use my memory to remember where it was last. I saw my brother playing with it and asked for it back.
I think third graders who like mysteries should read this book.