A Summer to Die
Written by Lois Lowry
Illustrated by Jenni Oliver
Reviewed by Maddie L. (age 10)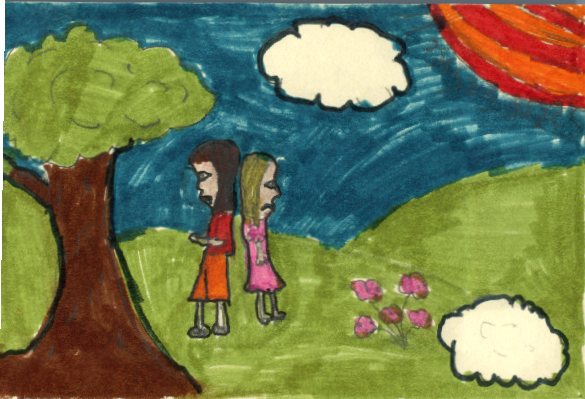 Looking for a heart touching book? Then read Lois Lowry's A Summer to Die. Meg and her family and sister Molly moved into a new home. Just as Meg is adjusting to her new home, her sister Molly is rushed to the hospital. Does Meg have the time to make things right with her sister? Find out for yourself in reading Lois Lowry's 'A Summer to Die'.
This story is a heart touching story about two fighting sisters that see that maybe their sister isn't such a bad person after all. This makes me feel happy knowing the two sisters come together. This story reminds me of 'Smokey Night' when the world has a big riot but suddenly they reunite to make peace on earth. This story reminds me of my two cousins who always fight but they learn that they are family and they will live with each other forever so they know they should love each other. Sisters and brothers may fight but you have to learn that life is life and that they are your family so love them.
You should read this book because the story is very suspenseful. Will Meg be able to apologize to her sister for her rude behavior? The characters are very realistic. They almost seem like real people-like a friend you know. The setting takes place at Meg's new house with her family. The writers style is very suspenseful and heart touching. When I read this book I couldn't put it down-it was magnificent. It makes you feel unique and have love for yourself for who you are.