Dragon Rider
Written by Cornelia funk
Illustrated by Cornelia Funke
Reviewed by Rebecca S. (age 11)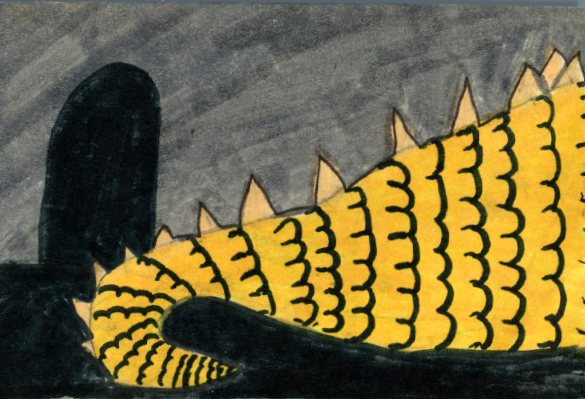 ROAR! Do you believe in dragons? Well, you will after you read Dragon Rider. Firedrake and his trusty brownie Sorrel embark on a journey like no other. They are going to the legendary Rim Of Heaven. A warning of humans coming to flood their caves doesn't make the other dragons believe. Only Firedrake takes this warning seriously. So off they go and on their way they encounter strange things, a rat, a golden indestructible dragon, and many more mythical creatures. The ending will make you quiver with happiness, fright and interest. Cornelia Funke's style of writing will enslave your mind and you won't want to stop reading!
This book was one of my favorite of all time! Cornelia Funke was very imaginative with her ideas. Who would think brownie spit and dragon fire could show a persons true form, genius! My favorite part was when Sorrel, the brownie, had to dress in pajamas so she could go into the city without being noticed! She looked hilarious! My favorite character is Nettlebrand because whenever something made him mad he ate it just like that! This book's illustrations were beautiful! I loved Funke's pictures because they were black and white. You had to use your imagination to fill in the colors!
I would definitely recommend this book because Funke puts so much energy into everything she writes. Every page you turn more and more excitement pops up! If you're a kid who likes to read about adventures, then this is the book for you! If you are the perfect reader you'll love the plot, characters, settings, genre and illustrations. Will you take the challenge to read this book? I hope you do!