The Lightning Thief
Written by Rick Riordan
Reviewed by Abby F. (age 11)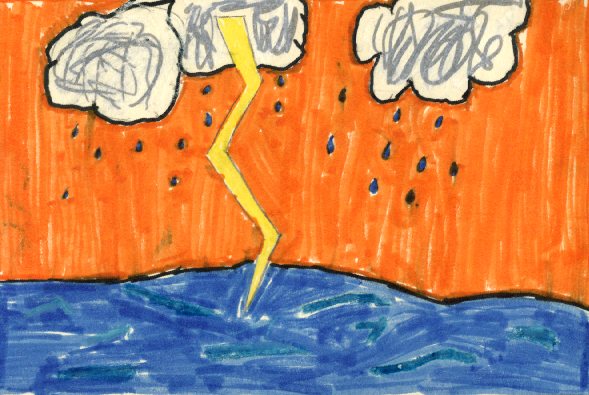 A twelve year old boy has some pretty unusual things going on. He finds out he is a half-blood and monsters start coming after him. His scent is stronger because he now knows what he is. He goes to a special camp for kids like him, Camp Half-Blood. There he is offered a quest to retrieve Zeus's lightning bolt. After he is tricked into going into the underworld, there's almost no more time. Read more to find out what happens!
I absolutely loved the book! It had so many times when you just thought "oh snap" like what's going to happen next. My favorite part was when Clarisse tried to put Percy's head into the toilet and he made the water go all over her and her friends. The book is unique because it's about the Greek Gods and Goddesses. This book reminds me of the book Dragon Rider because they both have mythical creatures.
Percy Jackson & the Lightning Thief is a perfect book for people that believe in Greek Gods and Goddesses. It's also very funny, I absolutely loved it. Once you read the first book you have to go into the whole series to find out what happens next. I recommend you read this book.