The Journal of Ben Uchida
Written by Barry Denenberg
Illustrated by Barry Denenberg
Reviewed by Richard R. (age 11)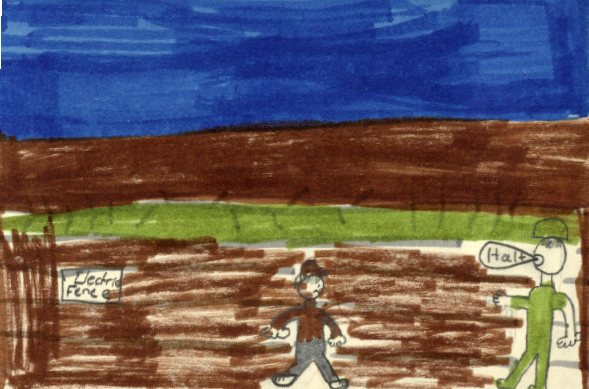 How would you feel when you're torn away from your home because you're Japanese and you are innocent? This book is just that. The book is about a boy during World War 2 and he is Japanese American. He was taken away to an internment camp and his father is taken away by American soldiers. The only entertainment they had was playing baseball. Read the book the Journal of Ben Uchida and you'll find out what happens next.
I thought the story was very good and the characters were alright but I loved the story so much!! The style was ok, and there were only three illustrations but they were sketches. The connection was how it was like to be in a internment camp because they were Japanese. This book is connecting to the holocaust when the Jews were being tortured and killed because of their religion. That connection was very horrible because a Japanese person was shot because he was out past his curfew which was 8'o clock at night. I feel bad for the American Japanese people. If you like this book I highly recommend this book for history lovers.
You should read this book. If you are interested in history or the past. The characters are the best part in the book. I would consider this book for you history lovers.