My Secret Camera : life in The Lodz Ghetto
Written by Frank Dabba Smith
Illustrated by Mendal, Grossman
Reviewed by Owen S. (age 11)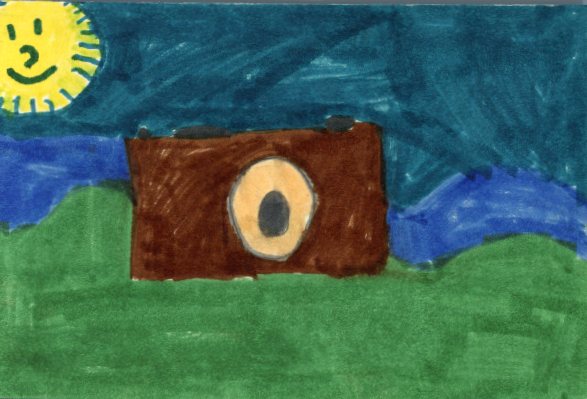 Can you imagine what it would be like living in the Lodz Ghetto? Also, having to make one whole loaf of bread last for 7 days. It wouldn't be fun. This is the story of the Lodz Ghetto. This was back when Hitler was trying to kill all the Jewish people. He only liked blond hair, blue eyed people and other German's. All the Jews were gathered in one area named Lodz. Who will survive?
I liked the book because it was about history. I think they shouldn't have killed all the Jews and put them in Nazi death camps or concentration camps or ghetto's. It all was in black and white colors. This is not like any other book. It was sad and unhappy. I felt really bad for them. I haven't read any other books from this author but I bet they're really good.
If you're interested in history and the Holocaust then this is the book for you. The description and suspense would interest any reader. I think you should read it because you will learn a lot and realize it was wrong what happened to the Jews.