Smells Like Dog
Written by Suzanne Selfors
Reviewed by Ethan L. (age 11)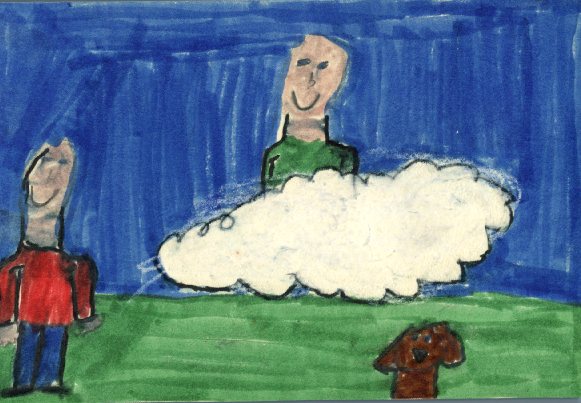 Life is normal for 12 year old Bruno until he sees a cloud with eyes, and his uncle suddenly disappears. But while his Uncle's most prized possession is sent to Bruno, something very unusual comes along with the package. Read the book to find out more.
The book Smells Like Dog is the best book I ever read. I loved it beause it is full of mystery. My favorite part is when the cloud man shows Bruno his cloud copter. I found the cloud man interesting because he has a cloud copter that blends into the clouds and he has a pocket knife that has all sorts of gadgets. Near the end it is kind of suspenseful, it makes you wonder what will happen.
I would recommend this book because, although it is long, it is an easy book to read. You will like this book because it is about this ordinary family and in the family there is a kid who loves to go on treasure hunts, but you have to read the book to find out more!