Wait Till Helen Comes
Written by Mary Downing Hahn
Reviewed by Hannah R. (age 10)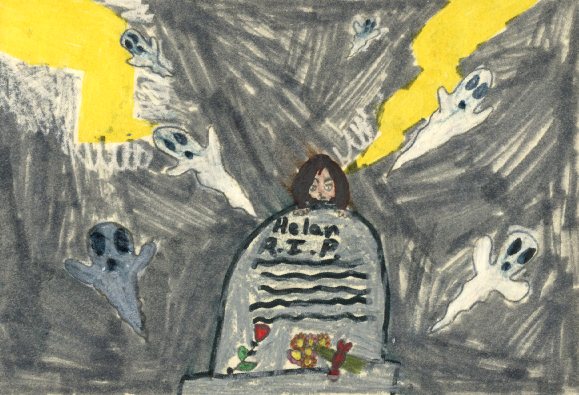 Do you love reading books that give you goose bumps? Well then this is your type of book. Wait Till Helen Comes is the perfect bone chiller. It is about a brother and a sister who have an evil step-sister. One day Molly sees Heather out in the grave yard talking to air. Turns out she was talking to a ghost who tortures Molly and Mitchel. Read the book to find out more!
I liked this book very much because it creeps me out. I thought it was interesting when Helen tried to kill Heather. This reminds me of my life because my brother tried to kill my step-dad. This book is special because it is the first ghost story I've red.
If you hate being scared then do NOT read this book. It is for people who love to get scared or who are willing to be terrified.