Stink: Solar System Superhero
Written by Megan McDonald
Illustrated by Peter H. Reynolds
Reviewed by Brandon B. (age 11)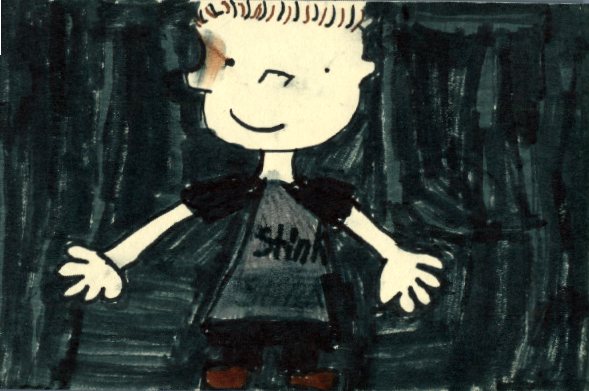 Stink is Judy Moody's younger brother. While at school Stink has to go to the bathroom. While he is in there the teacher tells the class that Pluto is no longer a planet. What do you think happened when Stink took his solar system test?
I liked this book so much that whenever I read some of it, I just kept on reading it and reading it until it was over. And I don't like to read that much. It made me want to read other Stink books. I liked it because a girl and Stink have an argument in class over Pluto no longer being a planet. Then while at recess she takes drastic measures to prove her point. I liked the part when the guinea pigs get into the underwear because it looks like the underwear is running around. I found Stink interesting because he is funny in every story. I like the illustrations because they are so detailed.
I think that if you like books you should read this book. If you read the book you would get to know a lot about Stink. If you are in elementary school I think you would love it. I like it because it is funny and full of details.