More Bones
Written by Arielle Northolson
Illustrated by E.M.GIST
Reviewed by Madison E. (age 10)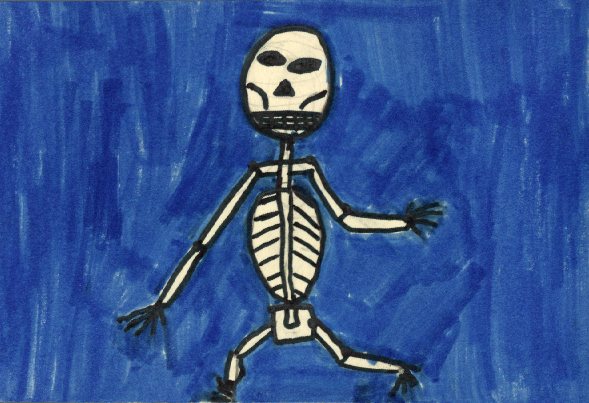 More Bones is a book of scary stories that will chill your bones. One of the stories in the book is about a maiden who had alot of people who wanted to marry her. Then one day a man asked her dad for her hand in marraige and he said yes. She took him to the graveyard and told him to dig up a corpse. He did and she had him eat it. You will never guess what it was.
This book is really good and it is scary. I believe that this book should have won the Newbery Award it is so good. It is not like any other book I have read because all the rest of the scary story books are not really that scary. The thing that makes it unique is the stories in it are alot longer than other collections I have read. My favorite part was when this guy was following a woman and he had never seen her face. One night he followed her the whole way home and knocked on the door. He kept going to her house and asking her to go out to eat with him. She kept saying "No my parents are sick". If you want to know what happens you'll have to read it.
More Bones is the best book I have ever read because I love how it made me scared. Anyone who likes scary stories will love it. I strongly recommend you read this book. It will chill your bones!!!!