The True Story of the Three Little Pigs
Written by Jon Scieszka
Illustrated by Lane Smith
Reviewed by Sushen P. (age 8)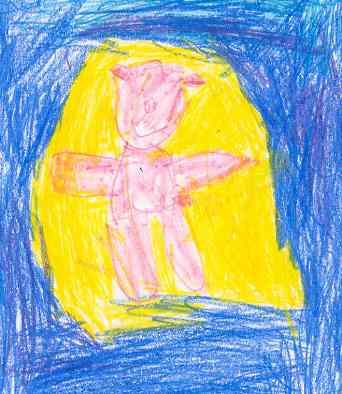 The book is about a wolf that was baking a cake for his grandmother. He had ingredients and then he coughed and the sugar was all over him. So he asked the two pigs for some sugar and they said, "Get out of here." Except the third one said, "No." I think the author wrote this book to make it more interesting than the normal version of the Three Little Pigs.
I like this book because it is fun when the wolf went to the second little pig, the pig said, "You can't come in I'm shaving my hair in my chin, chin, chin." See you won't understand yet, but you will after you read the book. It's hilarious because the pigs make mad faces. Sometimes it looks like a little evil face!
I think other people should read this book. Most people have read the normal version, which is not that exciting. I think this is way more exciting.