Stanley Yelnats? Survival Guide to Camp Green Lake
Written by Louis Sachar
Reviewed by Chase L. (age 11)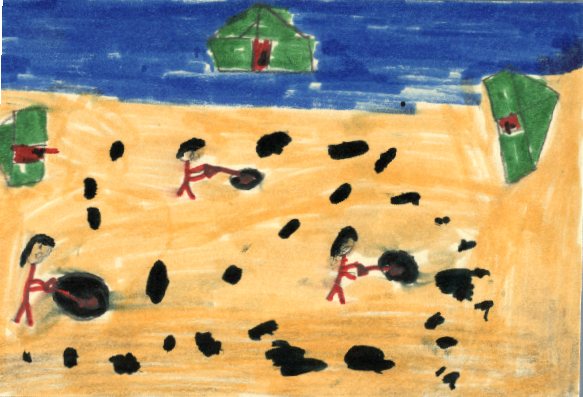 This book is about kids who killed someone or hurt someone and are now in a juvenile camp. The kids are stuck digging holes from dawn to dusk. The holes they dig have to be five feet deep and five feet wide. One of the kids got away by digging a ditch and when the supply truck came he got into it. One kid at Camp Green Lake ripped up his mattress just because someone put his hat on it. These kids have got in a lot of trouble but when you go to this camp you will have to wake up early in the morning to go and dig holes until dark.
My favorite part of the book is it shows how the kids learn discipline. This book is special because it is an easy read and easy to get two Accelerated Reader points. It is by Lois Sacher who also wrote the book Holes, which is a Newbery award winning book. The book made me wonder how much trouble the kids got into to be sent to Camp Green Lake.
I read this book because I wanted to learn about the different things that were on the cover. This book gave me some tips on how to survive at Camp Green Lake. If you are interested in survival and adventure books or have read the book Holes,you'd like this. It is a great read for grades 4-8.
.