Harry Potter and the Deathly Hollows
Written by J.K Rowling
Illustrated by Mary Bran Dp're
Reviewed by Justin P. (age 11)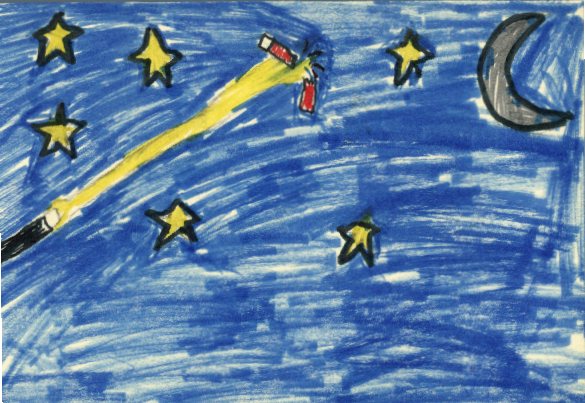 This is the last book in the Harry Potter series. The ministry of magic has fallen and Dumbledore is dead. Harry, Ron and Hermionie are on the run from the death eaters. But no matter where they run they always get caught and have to flee. When they get caught by the Malfoys'and Voldemort comes, it is an epic battle between death eaters and Hogwarts wizards.
It was a thrilling end to the Harry Potter series. I love how well developed the characters are. They're more interesting then they were in the beginning of the series. The writing makes you feel like you're there. This was one of the best books I've read because it concludes the saga of Harry Potter.
I think that anyone who likes fantasy books would like this book. I believe many people should read it. It's the best book I've ever read. It has got action, drama and suspense. I think that an incredible amount of people should read this. This book will entertain you.