A Tale Dark And Grimm
Written by Adam Gidwitz
Reviewed by Brenna S. (age 11)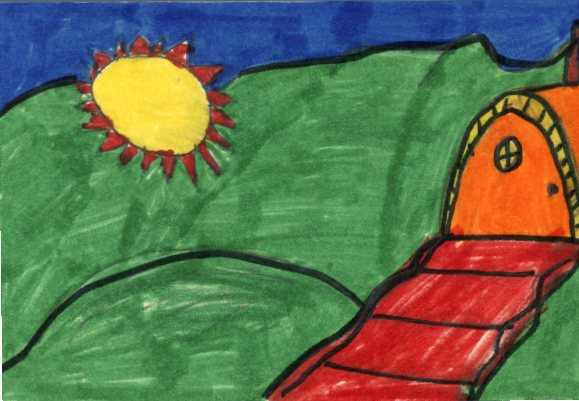 This book is about a fairy tale and two little children named Hansel and Gretel. Hansel and Gretal never really liked to stay in one place. They would keep moving all over the place every time something happened to them. Their father the King, is evil so they are trying to escape from him. They have many adventures but will they survive?
A Tale Dark and Grimm is the best book I ever read. When you open up the book and read the first page you would want to keep reading and never want to stop. So I'm sure you would love it. The characters in this book are very surprising. Hansel and Gretel help fight a dragon that returns to terrorize the kingdom. I was amazed at their bravery. As I read the story I was afraid I would have nightmares-it was so scary. The father becomes kind in the end and explains why he did evil things, but I can't tell you why. You'll have to find out yourself!
I liked this book because I like being scared, even if you have a nightmare. Anyone who likes scary stuff would love it. I am going to recommend it to my cousin, Nickolas. It has some of the regular story of Hansel and Gretel but lots of other new things. Read it and get ready to be scared!