Junie B. Jones is Not a Crook
Written by Barbara Park
Illustrated by Brunkus, Denise
Reviewed by Shelby B. (age 12)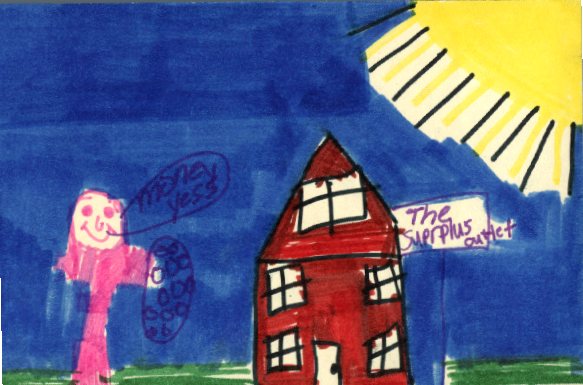 Junie B. Jones is a first grader who lost her gloves at school and she is trying to figure out what happened to them. When she looks in the lost and found box in the office she doesn't see her gloves but she see's a teddy bear backpack that she likes so she takes it. This is just one of the things Junie B. does to get herself in trouble. Read the book to find out what happens.
My favorite part of the book was when her mom had a baby boy. The character that I found interesting was Junie B. Jones friend named Grace. She was so funny. This book is part of a series of other Junie B. books. They are really good. This story reminds me of when there was someting on the floor at my old school and I picked it up and kept it because I did not know any better. I was only in 1st or 2nd grade. I think this story would help kids learn not to steal.
I liked this book because Junie B. is so hilarious. She is always blaming someone else for her problems. Anyone who likes funny stories would love it. There are alot more Junie B. stories to read, but I thought this was the funniest! So read it and laugh!!!