Hoot
Written by Carl Hiaasen
Reviewed by Alexis S. (age 11)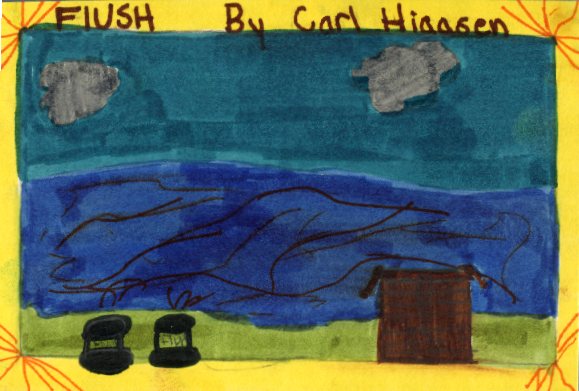 Have you ever had a time when you had to move to a new school or new community. Well, I have and this book is about a boy who moves to a new school. His name is Roy Eberhart. He had a bulling problem. While he is on the bus a kid named Dana Matherson tries to choke him and Roy punches him in the face and breaks his nose. While Roy was riding the bus he saw a mysterious boy running down the block. One day after school Roy didn't take the bus but followed that mysterious boy. Roy was chasing after him and couldn't catch up to him. Roy saw that the boy had no shoes on. Where is he running too and why? Roy has a mystery to solve and a bully to deal with.
I like this book because it tells two different stories in one book. One story is cool and the other is cute. My favorite part was when all the baby owls came out of their holes and hooted. It was so cute. This book reminds me of a time when I found a bunch of bunnies in their hole. The characters in this book are very interesting. They act like you are really there.
I recommend you read this book because it's a very caring story about owls. It tells about endangered owls. It is very interesting. The kids help endangered owls and they work together and help each other.