Eragon
Written by Christopher Paolini
Reviewed by Kyle R. (age 10)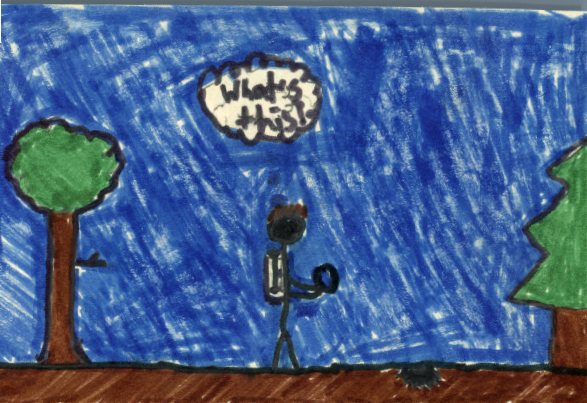 In the book Eragon, there's a young boy named Eragon. He lives with his cousin Ronan and his uncle Garrow. One day when he's hunting, he finds a blue stone. It turns out to be a dragon egg! Read as Christopher Paolini weaves a tale of magic, fighting, and suspence.
My favorite character is Saphira, Eragon's dragon. She is wise and is very powerful. This book is part of the Inheritance series. So far there are two other books. The fourth one is still being written. As I read the book, I realized how boring life is. I thought that it would be so cool if dragons existed. I like this book because I love fantasy and dragon books.
If you like dragons, you will love this book. You'll also like it if you like fantasy, magic, elves, or dwarves. You should read this book because it is an epic tale about Eragon.