Trading for Lunch Money
Written by Melissa Benner
Reviewed by AJA (age 8) & AB (age 8)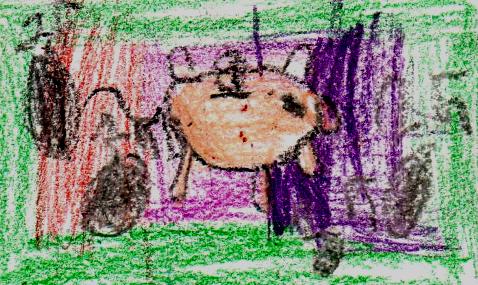 The boy in this story needed one dollar for lunch money. The 100 pennies his sister gave him were too heavy. He traded his brother for nickels but still had too many. He traded his mom for dimes and then traded his Dad for quarters. But his Dad only had three. That wasn't enough. Finally, his grandma gave him only two coins to make a dollar. Do you know what she gave him? At last, his grandpa traded him for just one coin-- one dollar.
We liked to see the pictures of all kinds of different coins in this book. We could find lots of state quarters but we like the Texas and Arkansas ones best! This book helps the reader count coins and learn about trading coins for the same value. The math questions in this book helped us practice and learn about money but they were not very much fun to do. The most surprising thing about this story is that it is really a long poem. The words that sounded alike made the book easier to read.
This book was written for second and third graders. Older students will already know how to trade coins so they won't learn very much. But younger kids can learn how to keep their money when they read this book. Parents will want kids to know how to count money so they can grow up and live ok.