Alexander, Who Used to be Rich Last Sunday
Written by Judith Viorst
Illustrated by Ray Cruz
Reviewed by WC (age 8) & JH (age 8)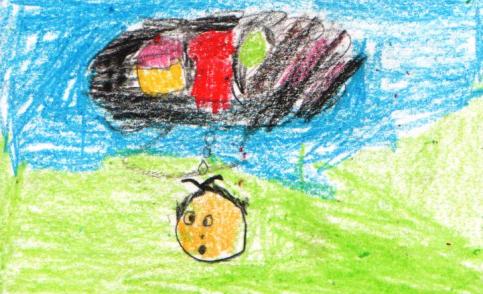 In this book, a boy named Alexander got a dollar from his visiting grandma and grandpa. He wanted to save the money for a walkie talkie, but Alexander ended up spending the money on other things. Some of the things he spent his money on were lots of bubble gum, making bets with his brothers, and renting a snake from his friend. Alexander also had to pay his dad for saying bad words and being mean to his brothers. Read this book to find out if Alexander made more money to buy his walkie talkie.
We thought this book was interesting because it taught us all about money. Our favorite part was when Alexander was dreaming about how he would spend his money if he was rich. We thought that the illustrations were awesome, because they look like they were drawn into the book.
People who like to spend or save money would like this book because throughout the whole book Alexander tries to save money, but ends up spending all of his money. We thought the book is way too difficult for second graders to read, because it has a lot of very long words in it. Adults and kids would like this book because adults could help kids read the harder words.