The Hidden Girl
Written by Lola Rein Kaufman
Reviewed by Allison A. (age 9)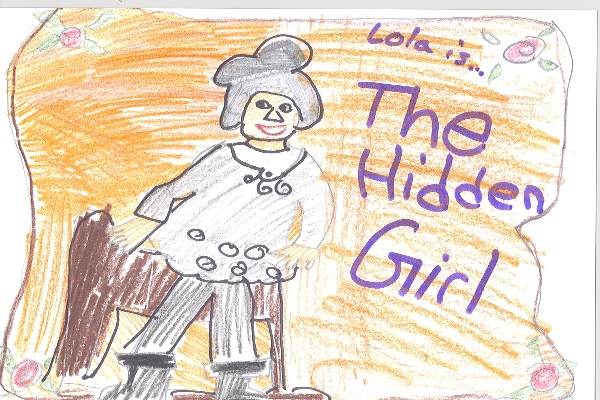 "I am all alone." Lola Kaufman cries after her dad, grandpa and her mom die. This is a true story about Lola Kaufman and her childhood as she tries to survive the holocaust. At first she has a peaceful, normal life living in Czortkow, Poland. Then the Nazi's come, her dad dies and the nightmare begins! Soon after Lola's dad dies, so does her grandpa. Then the only people she has left are her mom and grandma. She is forced to live in the Jewish ghetto. Life is hard in the ghetto. Lola's life gets even harder after her mom gets shot by a German soldier. The night Lola's mom gets shot; Lola's grandma helps Lola escape to a Ukrainian woman's home to hide. After, Lola learns that her whereabouts might be exposed; she escapes again with another family in a dirt hole under a barn. Soon she is on her own and she doesn't know anyone. Read the Hidden Girl to find if Lola survives the horror of the holocaust.
I think this book was very touching and frightening at the same time. I like the part when Lola goes to live with her uncle, because it showed that Lola still had someone that loved her. As I read I constantly felt frightened for Lola's safety. When I was reading this book I couldn't put it down! I was disappointed when I finished the book because I still wanted to keep reading!
I recommend this book to people ages 9-95 because it is too sad for kids 8 and under. I also recommend this book to people who are interested in the Holocaust. I hope you LOVE this book!!!!!!!!