Puppy Place Buddy
Written by Ellen Miles
Reviewed by Sophie F. (age 8)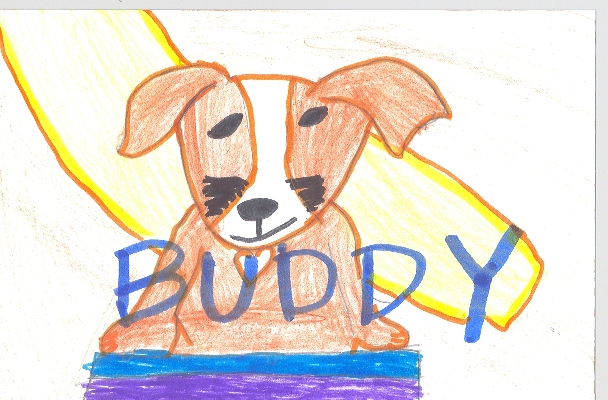 If you love puppies this is the book for you. This book is about sick puppy named Buddy that needs help. Buddy has two sisters named Coco and Cinnamon. The Peterson's, a foster family for puppies until they find a wonderful home, come in to help. The vet comes over to the Peterson's house to see what is wrong with Buddy. She says that Buddy has not been fed. He is suffering from malnutrition. The Peterson's and their daughter Lizzy, carefully feed Buddy by hand and he gets better soon. A local author, Mary Thomson adopts Coco and Cinnamon. Jerry Small, a bookstore owner almost adopts Buddy, but his bookstore is too busy for a puppy, so he adopts the mother, Skipper instead. No one seems to want to adopt a puppy except Lizzy. Lizzy has fallen in love with Buddy. So will Lizzy's dream to get a puppy of her own come true? You have to read this book to find out if Lizzy's wish comes true.
This book is the fifth book in the Puppy Place series. My favorite part is when Buddy and Cinnamon were playing tug-a-war with the rubber chicken. It was funny and cute. In the story Lizzy changes from feeling hopeless about owning a puppy to feeling hopeful. I really identify with Lizzy because I am hopeful to own a puppy soon too.
I recommend this book to the people who like to read warm hearted stories about puppies. Every book in this series is wonderful.