The Big Mitten (retold)
Written by Madge Tovey
Illustrated by Rodney Bills
Reviewed by SL (age 8)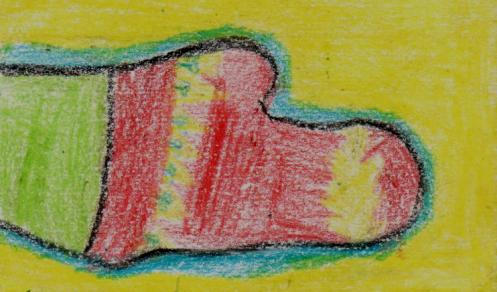 Did you ever get so cold that you climbed into your mittens? In this fairy tale, animals learn it is better not to fight. First, a mouse, then a rabbit with big feet, next a prickly hedgehog, followed by a fox with a bushy tail and finally a bear with sharp claws squeeze into a mitten that a little boy had lost in the snow. But when the mouse tickled the bear's nose, his great big sneeze popped the mitten wide open!
I like this book because of the action, like when the animals all rolled over and the mitten popped open. My favorite part of the book was when the bear sneezed, because it was funny when the mitten broke and all of the animals flew out of it. I like the illustrations because they were so colorful and interesting to look at.
I think people who like animals would like this story because all the characters are animals. This story was not hard to read and I think most 2nd graders could read it by themsleves. I think adults might like the funny things that the animals did, too. Both adults and children will like this book because it is funny.